Rugby Town FC Academy
The Rugby Town FC Academy was founded in 2018 to combine a pathway to senior football with a full-time education programme based at Butlin Road.
The Rugby Town FC Academy is ran in partnership with an education partner to provide a BTEC qualification whilst also training at playing at the top class Butlin Road facilities.
If you are interested in enrolling in our academy then please email football@rugbytownfc.com.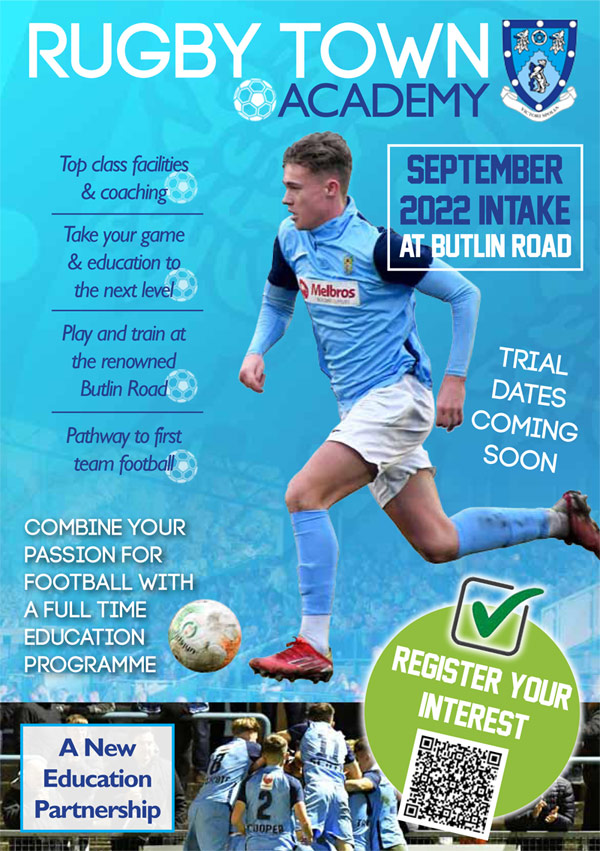 *** SEPTEMBER 2022 INTAKE - PLEASE EMAIL US football@rugbytownfc.com to register your interest ***
The youth team has produced a number of talents over the years including the club's all-time record goalscorer David Kolodynski, who scored over 200 goals for Rugby since making his debut in 2006.
Since the foundation of the Academy in 2018 there have been a number of graduates into first team football including with current Rugby Town players Caine Elliott, MJ Semahimbo & Josh Thomas who were all product of the Academy programme.