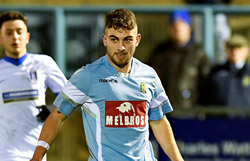 Lockley Agrees Valley Deal
Saturday 20 January 2018
18-year-old striker Sam Lockley has penned a contract with Rugby Town until the end of the 2018/19 season.

Re-Arranged Heanor Home Tie
Wednesday 3 January 2018
Rugby's league game at home to Heanor Town has been re-scheduled for Tuesday 6 March 2018.

New Dates for Cov Utd & Shawbury Trips
Monday 11 December 2017
Rugby will travel to Coventry United on Wednesday 28 February 2018 and to Shawbury United on Wednesday 28 March 2018 in re-arranged league fixtures.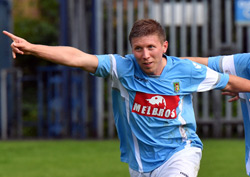 Kolodynski Joins 200 Club
Thursday 24 August 2017
Goal-scoring machine David Kolodynski scored his 200th goal for Rugby Town this week.

Family Concession Ticket Deal
Tuesday 25th July 2017
Rugby Town supporters can take advantage of a new deal which will allow family members under 16 free admission to home league games this season.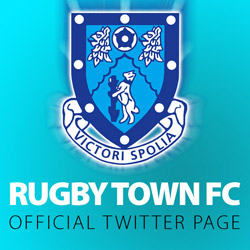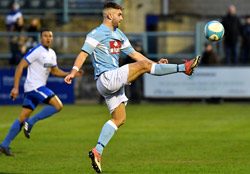 TOTAL MOTION MFL PREMIER DIVISION
Saturday 13 January 2018
Striker Sam Lockley came off the bench to score a hat-trick in Rugby's biggest win of the season over South Normanton at Butlin Road.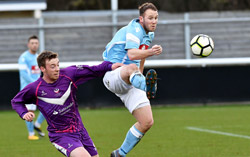 TOTAL MOTION MFL PREMIER DIVISION
Saturday 6 January 2018
Valley started 2018 with three points after an improved second half display led to a relatively comfortable victory at Loughborough University.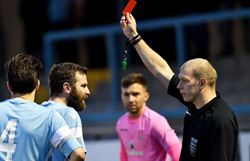 TOTAL MOTION MFL PREMIER DIVISION
Saturday 30 December 2017
Rugby Town ended 2017 with slight disappointing after failing to hold onto a two-goal lead with ten men at Butlin Road against Highgate United.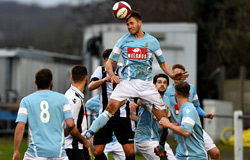 TOTAL MOTION MFL PREMIER DIVISION
Boxing Day 2017
Town's five match unbeaten league run came to an end at the Dovecote Stadium on Boxing Day, after they gave themselves a mountain to climb with a poor first half performance.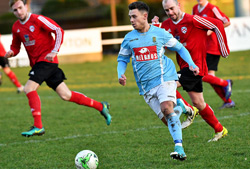 TOTAL MOTION MFL PREMIER DIVISION
Saturday 23 December 2017
Valley cruised to a comfortable victory at The Castlecroft Stadium to make it four leagues wins from the last five.