Re-Arranged Shawbury Home
Monday 16 October 2017
Valley will now host Shawbury United on Tuesday 21 November 2017 in a re-arranged fixture.

Early Kick Off For Rocester
Friday 6 October 2017
Rugby's home game against Rocester on Saturday 4 November will be an early 1pm kick-off due to the Whinfield Rec Fireworks Display later in the day.

FA Vase First Round Draw
Monday 25 September 2017
Rugby Town face UCL Division One side Harrowby United in the First Round Proper of the FA Vase on 21 October. The league game against Shawbury will be re-arranged.

League Cup Draw
Monday 25 September 2017
Rugby have been drawn at home to Coventry Copsewood in the Polymac League Cup to be played on Tuesday 24 October at Butlin Road.

U18s: Redditch 2-0 Rugby
Wednesday 27 September 2017
Another disappointing result for the youth team who suffered another defeat on the road.

U18s: Rugby 2-2 Lye
Wednesday 20 September 2017
A decent Valley performance was rewarded with their first point of the season so far.

U18s: Halesowen 8-1 Rugby
Wednesday 13 September 2017
Valley Youth's poor start to the season continued in poor fashion away at Halesowen Town with an heavy defeat.

U18s: Rugby 1-4 Bromsgrove
Wednesday 30 August 2017
Another disappointing performance from Valley Youth in their first home action of the season saw them lose 1-4 to Bromsgrove Sporting.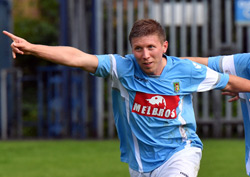 Kolodynski Joins 200 Club
Thursday 24 August 2017
Goal-scoring machine David Kolodynski scored his 200th goal for Rugby Town this week.

Family Concession Ticket Deal
Tuesday 25th July 2017
Rugby Town supporters can take advantage of a new deal which will allow family members under 16 free admission to home league games this season.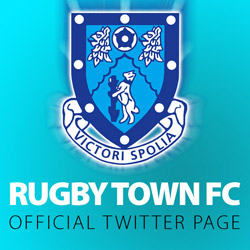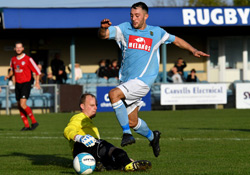 TOTAL MOTION MFL PREMIER DIVISION
Saturday 14 October 2017
Valley's nine-match unbeaten run came to an end as AFC Wulfrunians punished Rugby for their wastefulness in front of goal.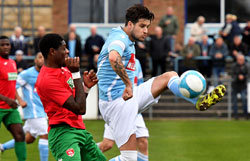 TOTAL MOTION MFL PREMIER DIVISION
Saturday 7 October 2017
Valley played out an entertaining and hard-fought goal-less draw at Butlin Road against local rivals Coventry United.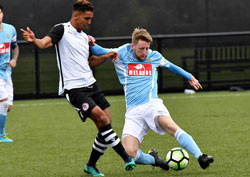 TOTAL MOTION MFL PREMIER DIVISION
Saturday 30 September 2017
Rugby Town made it six wins in a row and completed an unbeaten September with victory at Boldmere St Michaels.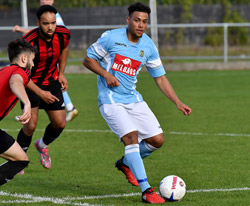 FA VASE SECOND QUALIFYING ROUND
Saturday 23 September 2017
Valley slot four past lower league opponents Smethwick as they breeze into the next round of the Vase.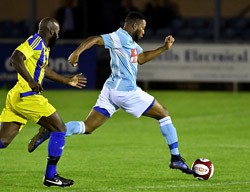 LEAGUE CUP FIRST ROUND
Tuesday 19 September 2017
Valley ease past Coventry Sphinx into the second round of the league cup under the new lights.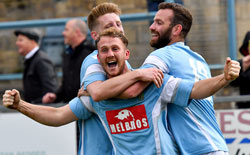 MFL PREMIER DIVISION
Saturday 16 September 2017
Josh Ruff's stoppage time free-kick earned Rugby a thoroughly deserved win over league leaders Coleshill Town at Butlin Road.

MFL PREMIER DIVISION
Tuesday 12 September 2017
A Ruben Wiggins-Thomas hat-trick helped Rugby to an easy win at Rocester in the MFL Premier Division.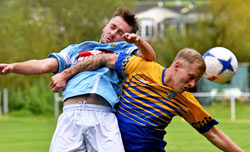 FA VASE FIRST QUALIFYING ROUND
Saturday 9 September 2017
Rugby Town made a comfortable progression to the next round of the FA Vase with a win at Bewdley Town.