Belcher Returns
Sunday 26th June 2016
Popular midfielder Sam Belcher has returned to Rugby Town after a long spell out with injury.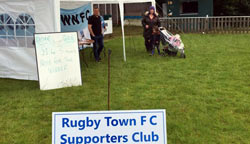 Pre-Season Schedule
Saturday 11th June 2016
Valley have announced their pre-season schedule ahead of the new 2016/17 NPL season.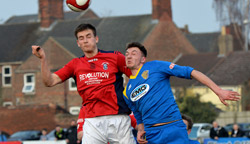 Ryan & Thorpe Commit
Friday 17th June 2016
Defenders Tom Ryan and Jonathon Thorpe have agreed to stay with the club while deals for two new players have been agreed.

More Players Agree
Monday 13th June 2016
Three more players have agreed to join up with new manager James Jepson at Butlin Road for pre-season.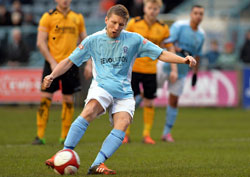 Kolodynski Extends Deal
Tuesday 7th June 2016
Rugby Town have extended the deal to keep David Kolodynski at the club until May 2017..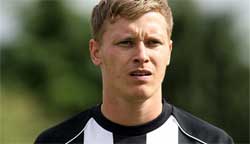 Jepson Starts To Shape Squad
Sunday 5th June 2016
Rugby Town manager James Jepson has moved to agree deals for new signings ahead of the 2016/17 season including new club captain Andy Gooding.

Ska Night Upcoming at VS Bar!
Wednesday 1st June 2016
To mark the anniversary of Valley fan Gary Parry's sad passing, there is a Ska Night on 11th June 2016 at the VS Bar.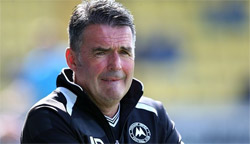 Ram's The Man For JJ
Wednesday 18th May 2016
New Rugby Town assistant manager John Ramshaw says that the opportunity to join Valley "ticked a lot of boxes".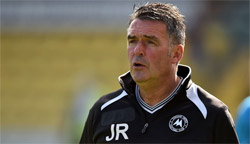 Ramshaw Joins JJ As Assistant
Sunday 15th May 2016
New Valley boss James Jepson has made the appointment of the experienced John Ramshaw as his new assistant manager..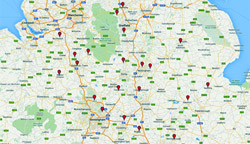 Leagues 16/17
Friday 13th May 2016
Rugby Town will remain in the Northern Premier League after the FA released their league allocations.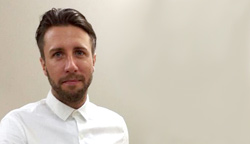 JJ Takes The Valley Reins
Wednesday 11th May 2016
Rugby Town Football Club are pleased to welcome James Jepson as our new first team manager..

Physio Wanted
Monday 9th 2016
The club are seeking a new first team physiotherapist.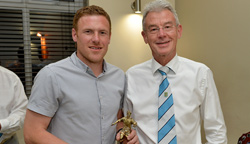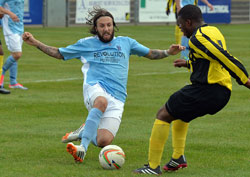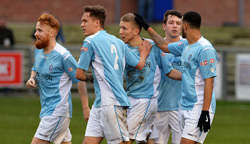 Fair Play To Valley
Wednesday 4th May 2016
Rugby Town will pick up the NPL First Division South Fair Play award and are also leading the Non-League Paper's National Fair Play table.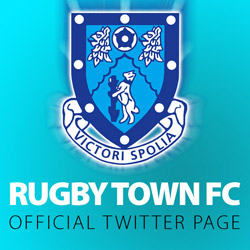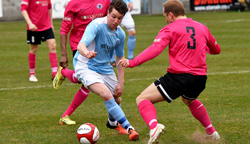 EVO-STIK NPL FIRST DIVISION SOUTH
Rugby 1-2 Shaw Lane
Saturday 23rd April 2016
Valley finished the season with a defeat against promotion hopefuls Shaw Lane Aquaforce at Butlin Road.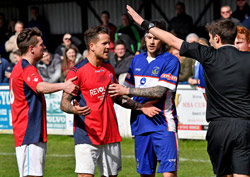 EVO-STIK NPL FIRST DIVISION SOUTH
Chasetown 3-1 Rugby
Saturday 16th April 2016
10-man Valley's play-off hopes were finally ended by Chasetown at The Scholars Ground.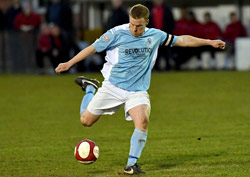 EVO-STIK NPL FIRST DIVISION SOUTH
Coalville 5-4 Rugby
Tuesday 12th April 2016
Rugby Town's play-off hopes hang by a thread after a rollercoaster nine-goal thriller at high flying Coalville.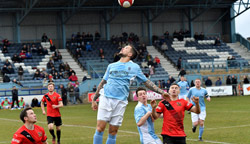 EVO-STIK NPL FIRST DIVISION SOUTH
Rugby 2-0 Sheffield
Saturday 9th April 2016
Two first half strikes settled the Butlin Road encounter in the hosts' favour to keep Rugby's play-off hopes alive.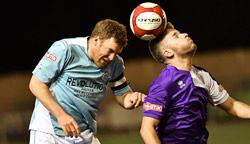 EVO-STIK NPL FIRST DIVISION SOUTH
Rugby 3-1 Daventry
Tuesday 5th April 2016
Valley came back from an early scare to complete a routine win over struggling Daventry.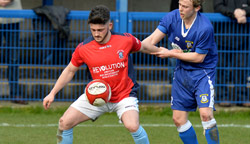 EVO-STIK NPL FIRST DIVISION SOUTH
Leek 1-0 Rugby
Saturday 2nd April 2016
Rugby's outside hopes of a play-off place took a dent at Harrison Park, with a solitary first half strike from the hosts settling the encounter.

EVO-STIK NPL FIRST DIVISION SOUTH
Romulus 1-5 Rugby
Friday 25th March 2016
Rugby Town continued their play-off push equalling their biggest win of the season with a clinical display against Romulus..