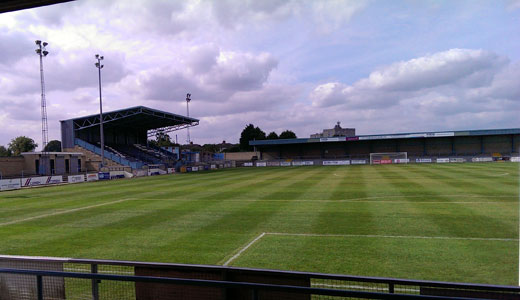 UNITED COUNTIES LEAGUE PREMIER DIVISION
Rothwell P-P Rugby
Tuesday 18 February 2020
The match at Rothwell Corinthians has been postponed due to a waterlogged pitch.
Best Ever Senior Performance From Rampant Valley
Thursday 28 November 2019

Rugby Town's amazing exploits over the last week have undoubtedly blown a big hole in the club's record books, after they smashed in twenty goals in back-to-back Butlin Road UCL fixtures.

Fixtures 2019/20
Friday 19 July 2019

The United Counties League have now released their full fixture list for Rugby Town's forthcoming season in its Premier Division.

League Line-Up 19/20
Monday 20 May 2019

Rugby Town will take their place in the United Counties League Premier Division for the 2019/20 season after the FA released their provisional allocations..

All Together Now For Valley's Youngsters
Wednesday 15 May 2019

Rugby Town FC have announced that their youth team will be incorporated into the club's academy set-up from the start of the 2019/20 season.

UNITED COUNTIES LEAGUE PREMIER DIVSION
Saturday 8 February 2020

Rugby Town scored two goals in the final stages of the game to see off mid-table Harborough Town at Butlin Road.

UNITED COUNTIES LEAGUE PREMIER DIVSION
Saturday 1 February 2020

Rugby Town secured an important three points at promotion favourites Shepshed Dynamo after a tense battle..

UNITED COUNTIES LEAGUE PREMIER DIVSION
Saturday 25 January 2020

Valley left it late to seal a tricky encounter at Compton Park when substitute Kurtis Revan grabbed the winning goal with three minutes of normal time remaining.


8 February 2020
UCL Premier Division
| | | |
| --- | --- | --- |
| | Rugby Town | 2 |
| | Harborough Tn | 0 |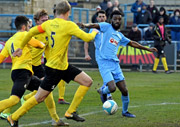 Updated: 10/02/20
Rugby Town returned to the top of the UCL Premier Division with a hard-fought, scrappy win over Harborough at Butlin Road.

Principal Sponsors